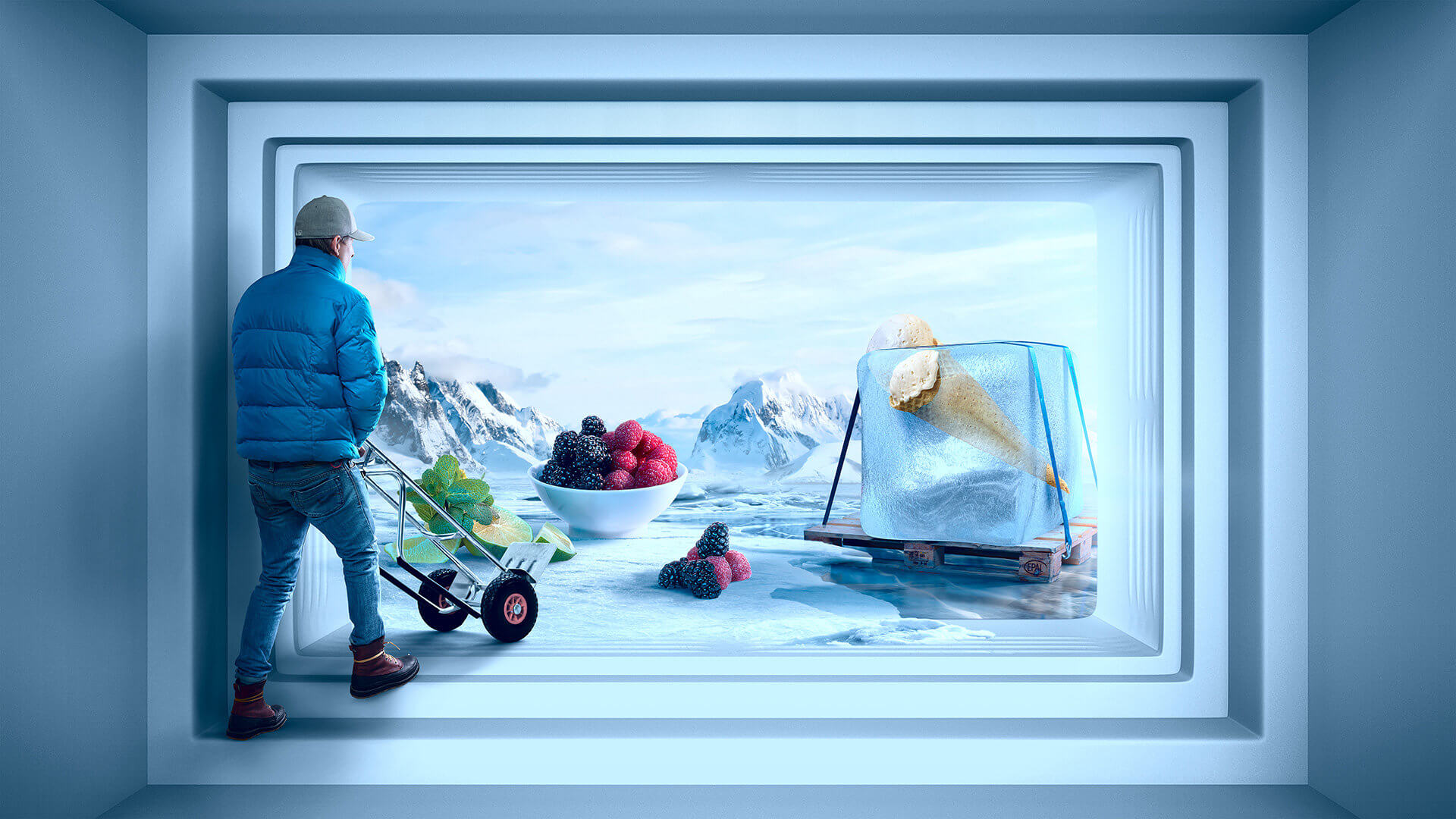 Corporate philosophy
What we stand for
TKL is market leader in the sector of temperature-controlled food logistics. And even though we are proud of that we don't rest on our laurels. We continuously get better and address new trends and challenges early.
Being an owner-managed medium-sized enterprise, we put much importance on values like a customer-oriented and employee-friendly corporate culture. Our mission statement is not based on recent slogans but relies on substantial success factors that we truly live by:
Market leader
Quality leader
Profound experience and competence in providing logistics services for refrigerated and frozen foodstuffs as well as technical advancements ensure top quality for our customers.
Technology driver
We know our business and its trends as well as our customers' requirements and the needs of their customers. Therefore, technological innovation is nearly our daily business.
Service provider
We see ourselves as service provider in the true sense of the word: we do our best to serve our customers. We do know which responsibilities we assumed and use our best efforts to contribute to the value chain with utmost care and highest expectations towards quality.
Problem fixer
Our experience and flexibility also enable us to solve individual and "tricky" logistics problems to our customers' full satisfaction.
Partner on all levels
We put much importance on having cooperative, personal and respectful relations to our customers, suppliers and employees.
Fair employer
We are the best in our industry – and we want the best! Being a performance-oriented employer, TKL expects the best from our employees and is willing to compensate for this at the best level, too. Flat hierarchies, safe jobs and wages, numerous benefits as well as a respectful and appreciative corporate culture make us one of the industry's best employers.
Role model for sustainability
Protecting the environment and sustainable economic activities are key aspects to us. Elaborate route planning does not only ensure maximum efficiency for our customers but help protecting the environment, too. Additionally, our vehicle fleet is modernized on an ongoing base to keep exhaust emissions as low as possible. For several years, all TKL sites have also been supplied with green electricity.