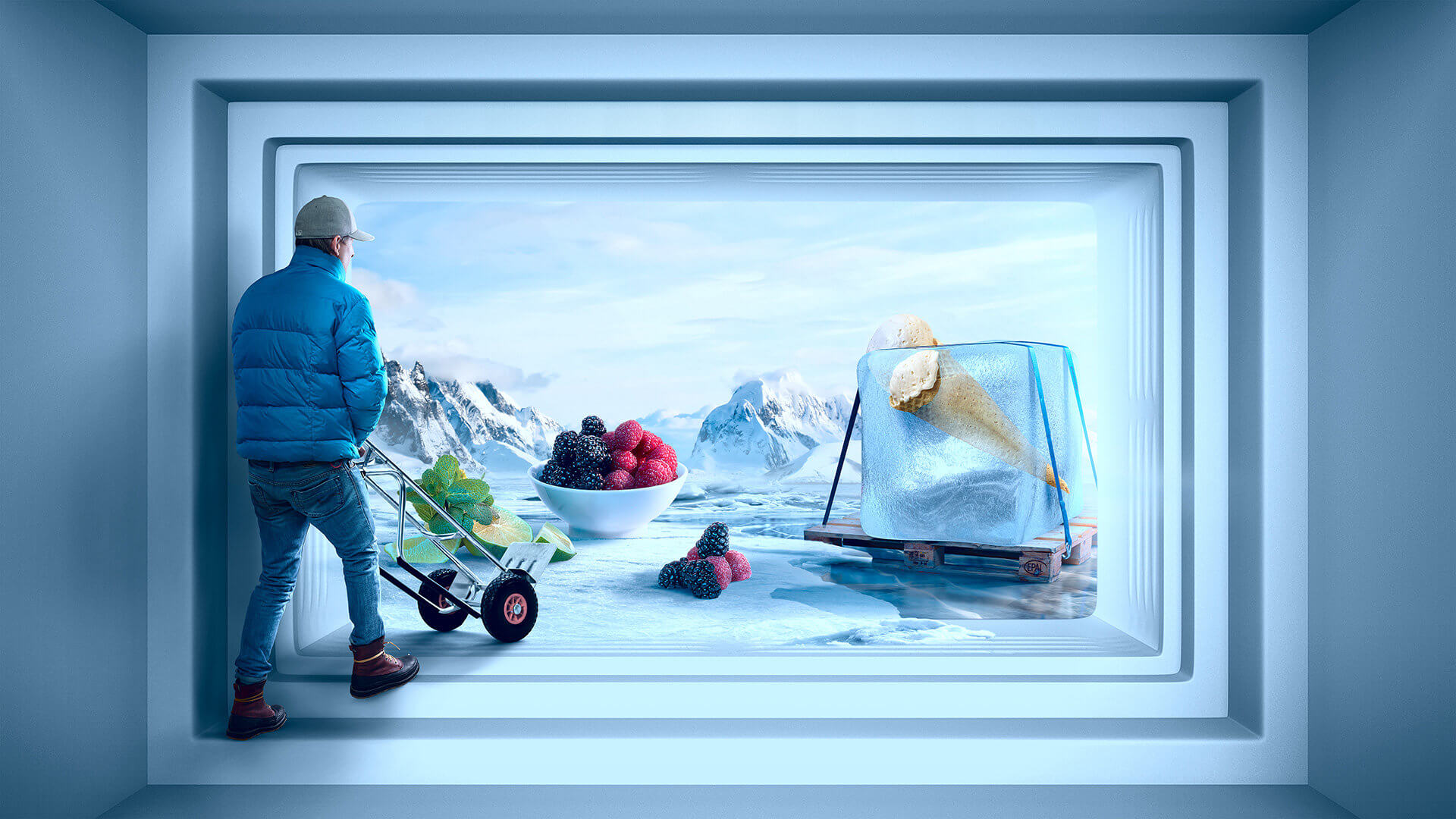 Overall logistics
All-round trouble-free cooling
Solutions for all scenarios
Temperature-controlled food logistics
on top level
Being the Austrian market leader in the sector of temperature-controlled food logistics, we leave nothing to be desired. We are more than just a transport company: we are THE competent partner for our customers and ensure their products are stored, picked & placed and delivered in best quality and as efficiently as possible. Our top priority is, of course, on ensuring an uninterrupted cold chain in our advanced goods distribution centers and during the national or international temperature-controlled transportation of foodstuffs.
Our overall logistics services comprise everything our customers could wish for:
acceptance of orders via pre-defined communication channels
goods storage at our goods distribution centers, refrigerated warehouses and cold stores
product picking & placing for all temperature ranges
unlimited delivery (general and detailed distribution) with state-of-the-art refrigerated and frozen cargo trucks
direct order invoicing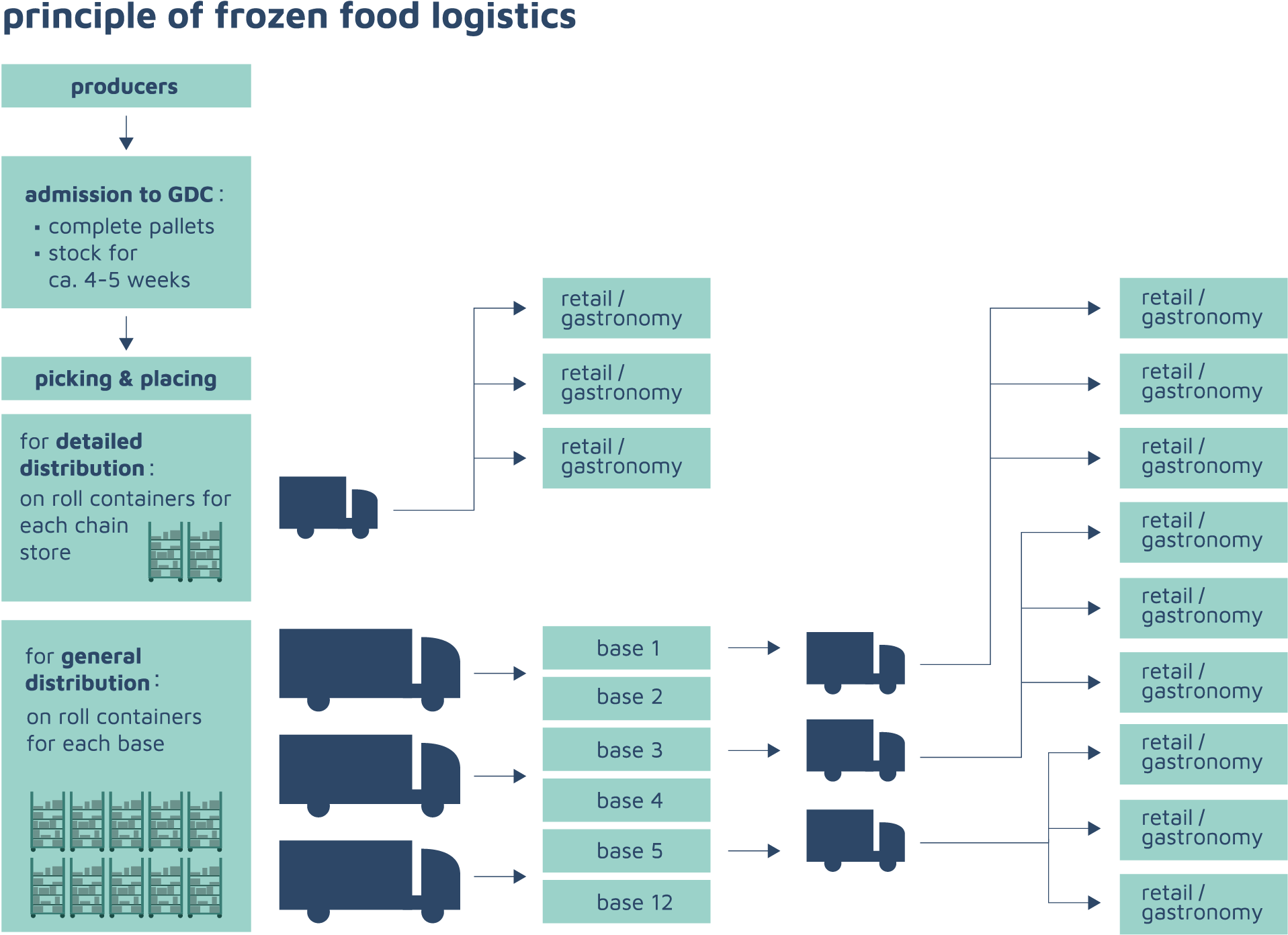 Order acceptance food logistics
Of course, no product will ever leave our warehouse if not specifically ordered. The acceptance of orders is adapted to our customers' individual needs. Already when orders are accepted and processed, our focus is on efficiency, usability and secured data transmission.
Picking & placing
We offer one- and multi-tier picking & placing – depending on the respective complexity also highly-automated – and make use of state-of-the-art quality control technologies. Ensuring an uninterrupted cold chain is our top priority. The volume of the goods we pick & place each year: 157,000 tons.
warehouse logistics
In total, TKL has more than 38,000 m² of warehousing space (23,500 m² are for frozen goods; 9,000 m² for fresh and 5,500 m² for ambient goods) and 41,000 pallet pitches. More information on TKL's warehousing capacities, our refrigerated warehouses and cold stores is available at:
Delivery
70 semitrailers and 180 temperature-controlled delivery vehicles, digital temperature control and an elaborate route planning ensure your products reach their destination as efficiently as possible and in best quality. More information on the temperature-controlled transport services we provide is available at: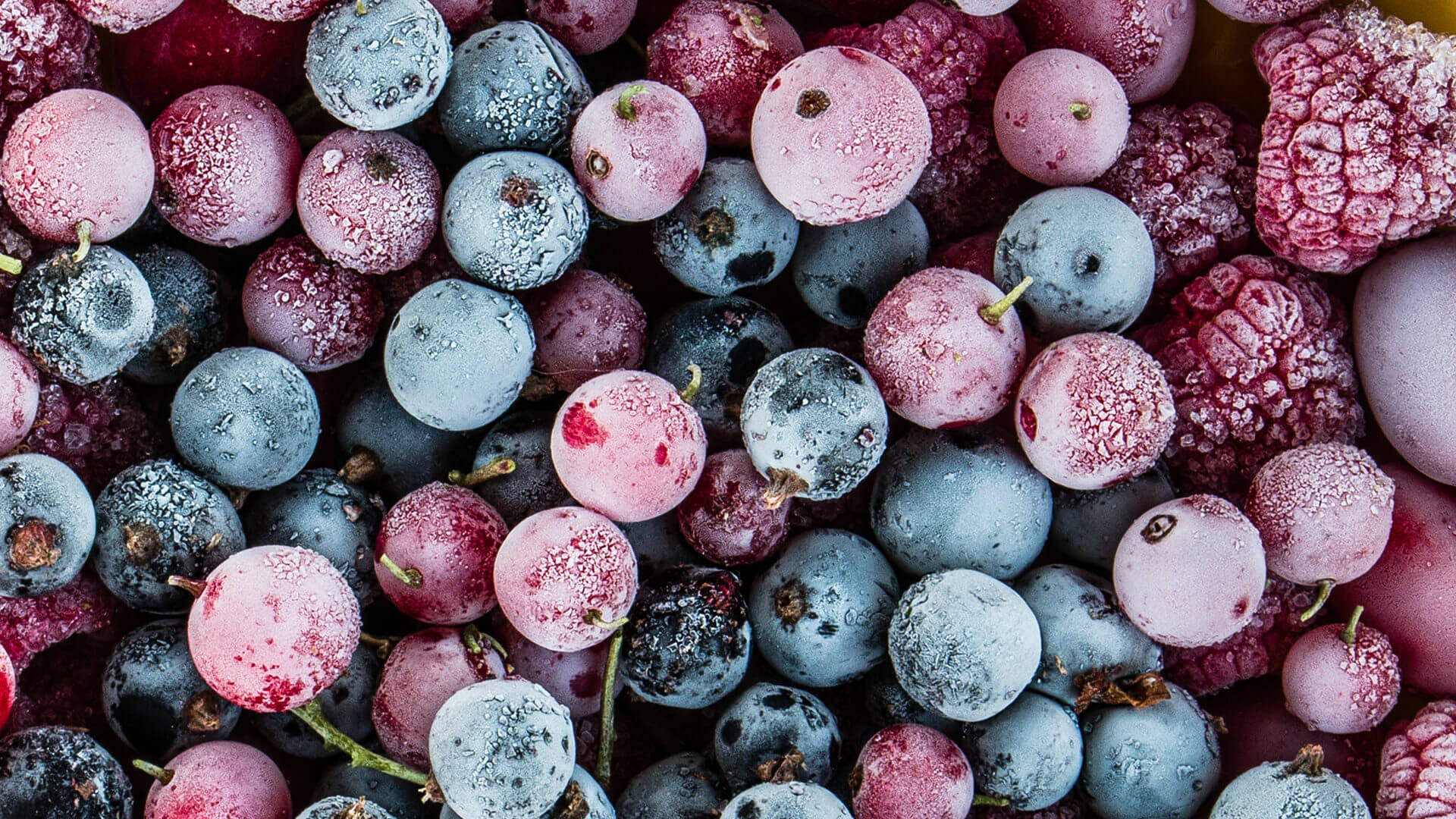 TKL picks & places and transports more than one third of all frozen foods consumed in Austria?