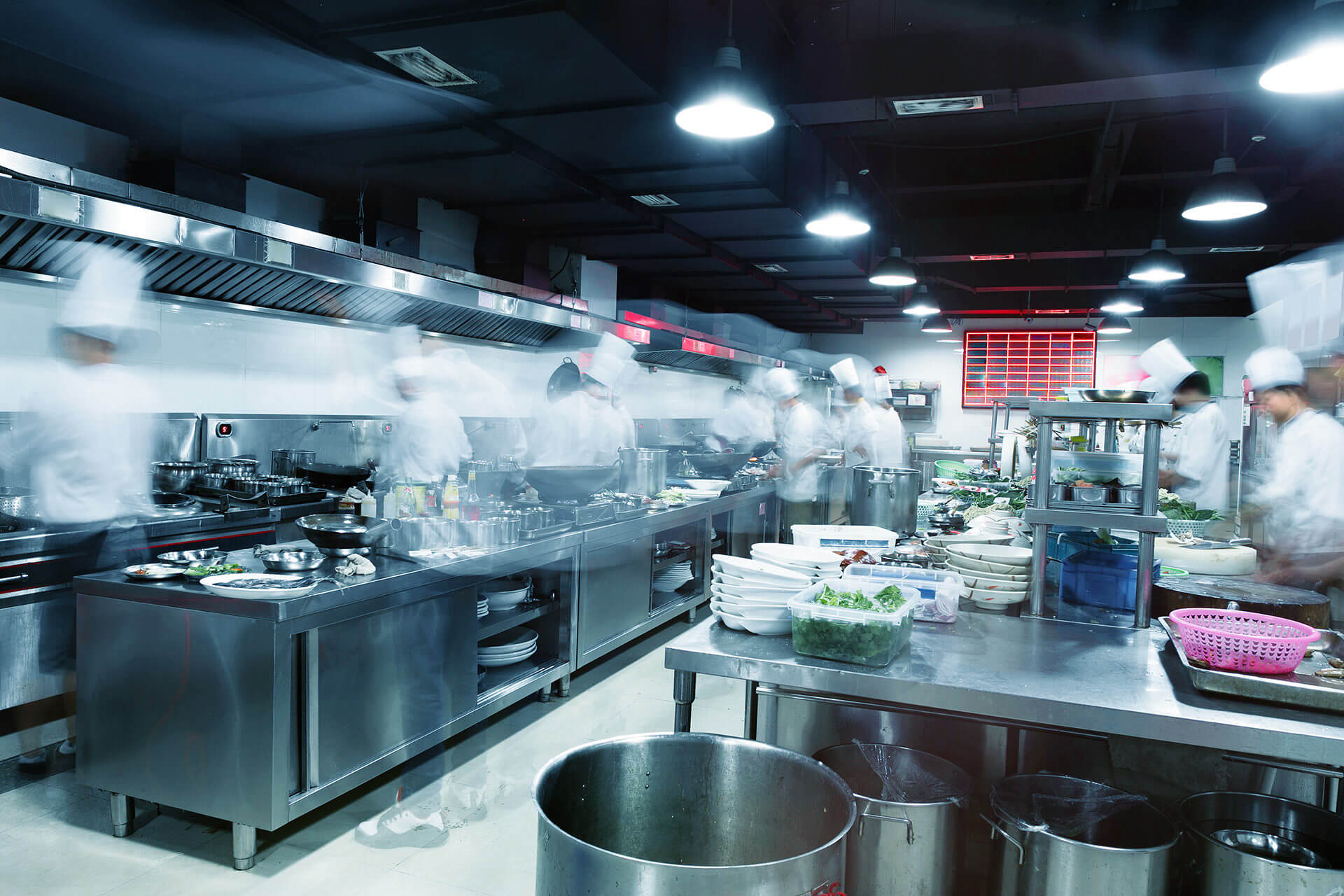 Industry solutions
Food service industry / bulk consumers
Demand-oriented & flexible
Food logistics and transportation of frozen foods
for bulk consumers
The per-capita-consumption of deep frozen food increases year by year. Commercial kitchens, catering services and the food service industry make no exceptions in this context. Extended shelf-life and uncomplicated portioning are unbeatable arguments. They enable commercial kitchens and the food service industry to easily respond to fluctuations in demand and to thus improve their flexibility.
However, the increased utilization of deep frozen and convenience food products also entails new challenges – especially in terms of storage and transportation. And this is where TKL as experienced expert in logistics joins in. With more than 4,000 delivery points and our nationwide transportation network, TKL has become one of Austria's key service providers for commercial kitchens and bulk consumers. Our customers benefit from more than 25 years of experience that we hold in the sector of temperature-controlled food logistics and from our expertise in the transportation of frozen food and perfect warehouse logistics at our goods distribution centers.
The special services we provide for
the food service industry
and bulk consumers
Full service logistics: with "TKL's all-round carefree package", we assume the entire logistics process for you: from the acceptance of orders via storage in our refrigerated warehouses or cold stores all the way to delivery and distribution realized with our advanced, temperature-controlled trucks.
Transport services for general and detailed distribution as well as cross-docking. Moreover, our multi-temperature-capable trucks also facilitate one-stop-deliveries of fresh and deep-frozen products.
Specifically trained drivers who know your individual needs and requirements in detail.
All deliveries are closely agreed with you and made at the time requested.
In order to ensure an uninterrupted cold chain, we will deliver products right into your cold store.
Flexibility: our unmatched transportation network, comprehensive storage options and fast response times enable us to respond to all fluctuations in demand.